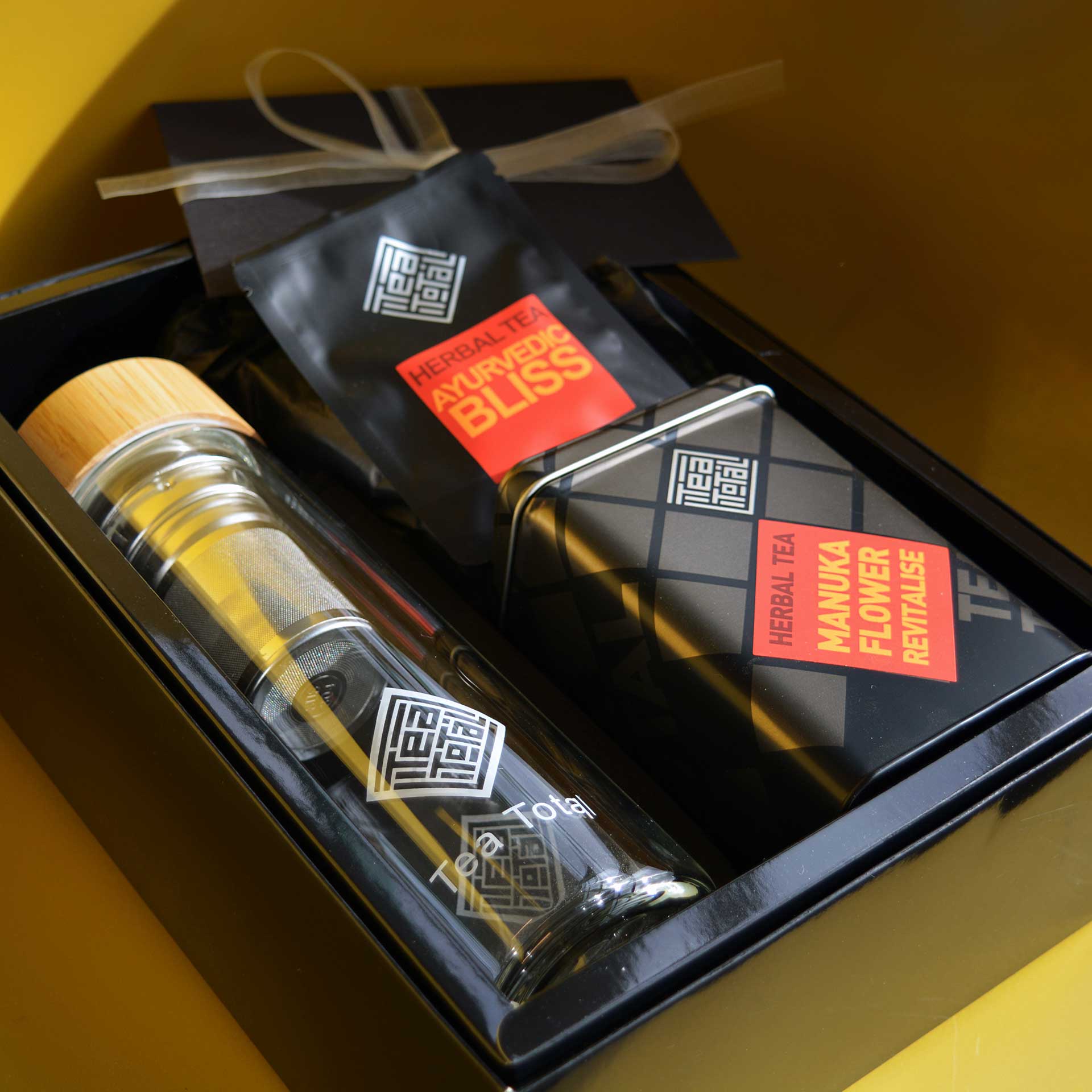 Our Packaging
Here at Tea Total we love the environment and believe every little bit counts - we try to do our best with recycling and reducing waste. All orders are sent out in repurposed cardboard boxes through relationships with nearby companies. Our smaller orders and website orders are sent out in soft-plastic bags made entirely from recycled plastic and able to be recycled with soft plastics again.
Our samples, pouches and bags are currently made from soft-plastic which can be disposed of in the soft plastic recycling bins available in supermarkets and warehouse branches. Click here for a list of stores that accept soft plastics.
We are currently exploring new options for our tea packaging, testing compostable options. However, in order to keep our tea as fresh as possible with a maximum shelf life, our tea needs to be kept away from light, moist and air, resulting in our current packaging choices. Compostable packaging options can be seen as a lifesaver solution, but we are aware that not everybody has access to a compost bin and many cannot be composted at home. We are looking to embrace a circular economy where we are certain of the whole life cycle of our packaging and product, and we accept suggestions!
Colour Coding our Collections
Tea Total products feature coloured labels, these allow easy identification of product variety.
Orange labels: Classic unflavoured black teas
Green labels: Green and white teas
Blue labels: Flavoured black teas and Earl Greys
Pink labels: Fruit tisanes
Red labels: Herbal tisanes
Pyramid Tea Bags
The shape and size of our Pyramid tea bags let us offer you the same quality of tea we offer in loose-leaf, unlike many tea bags that use a lesser grade as it's easy to disguise in tea bags.
They are made of NON-GMO sugarcane bioplastic which is biodegradable and industrially compostable. They are safe for brewing and sealed using heat, not glue.
Tins
Any of our teas can be purchased in a Tea Total tin. Tins are great for everyday use protecting the tea from becoming stale because of light, moist and air. Tins can be easily refilled and we sell them without tea and with the label of your choice, so if you need a new label please let us know.
Sample Bags
Our sample bags are individually hand-labelled, hand-filled and hand-sealed. They contain two full tea scoops of tea which is enough for two tea cups or a medium size teapot.
Retail Pouches
Containing up to 100 grams of tea, each bag is resealable to lock in freshness. They are a great option to refill your Tea Total Tins.
The pouches feature a product viewing window at the bottom of the bag, and a list of ingredients on the back.
Some teas are sold in weights other than 100 grams.  These are noted under the product information.
Wholesale Bags
They contain up to 500 grams of tea or the equivalent volume (ie 250 grams of Peppermint). Each bag is resealable to lock in freshness. We recommend filling a smaller container such as the Tea Total tins for everyday use, keeping the bulk of tea fresher to last longer.
They are 15% to 25% cheaper than buying the same amount of tea in pouches.