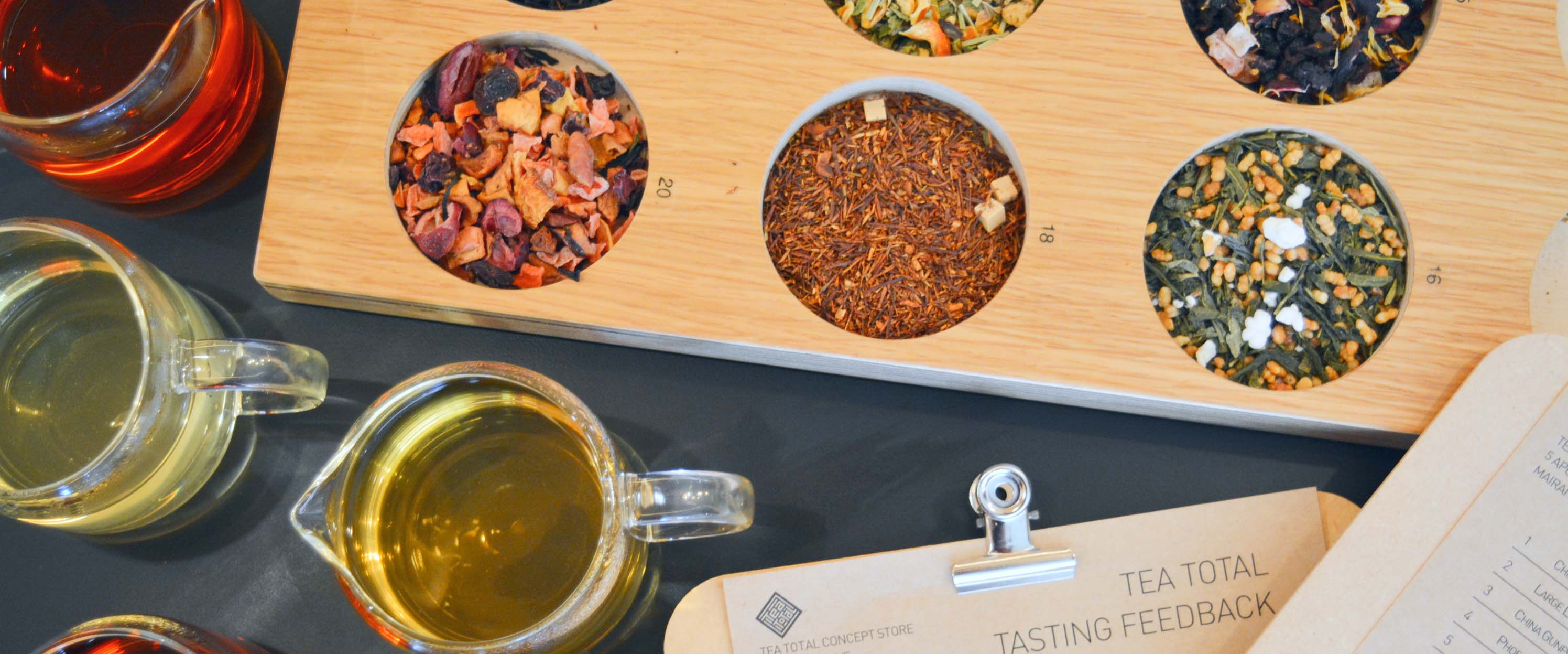 Tea Total Tastings
Tea Tastings
Immersed in the world of tea you'll explore 20 different teas covering various styles including black, green, herbal and fruit. You'll learn how to recognise different tea types, how processing changes the tea and all the best practices in brewing the perfect cup.
Light refreshments will be served. We call this the 101 guide to understanding tea.
Tastings last around 1½ hours, be prepared to relax and have some fun.
You'll receive 15% off any purchases of tea made after the tasting plus 2 sample bags of your choice.
Each Tea Tasting will be held at our concept store located at:
| Event | Date | Time | Number of People |
| --- | --- | --- | --- |
| Tea Tasting | Saturday 25th Nov | 11 am - 1 pm | 2 spots left! |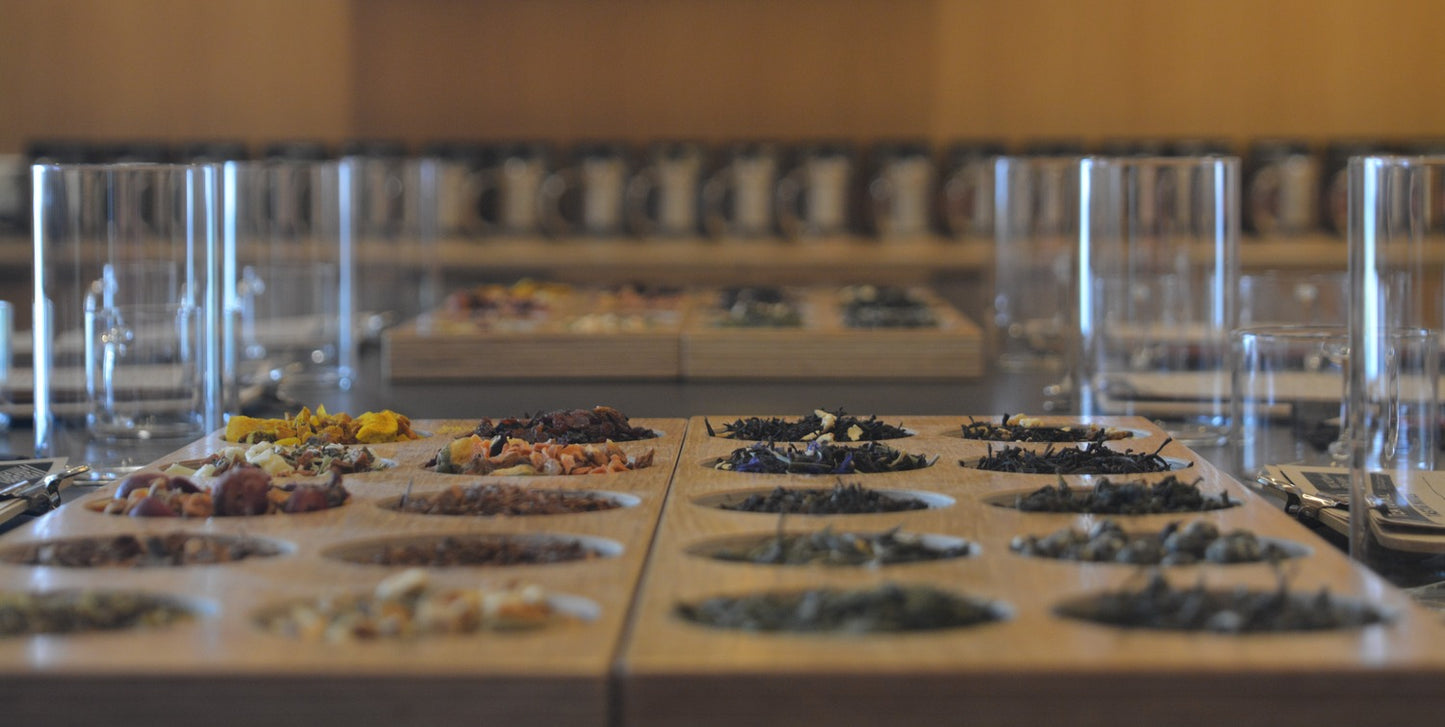 T&Cs
$35 per person, payable by credit card at time of booking.
Cancellations can be made up to 7 days before your tasting.
Within 7 days a $15 administration fee will be charged.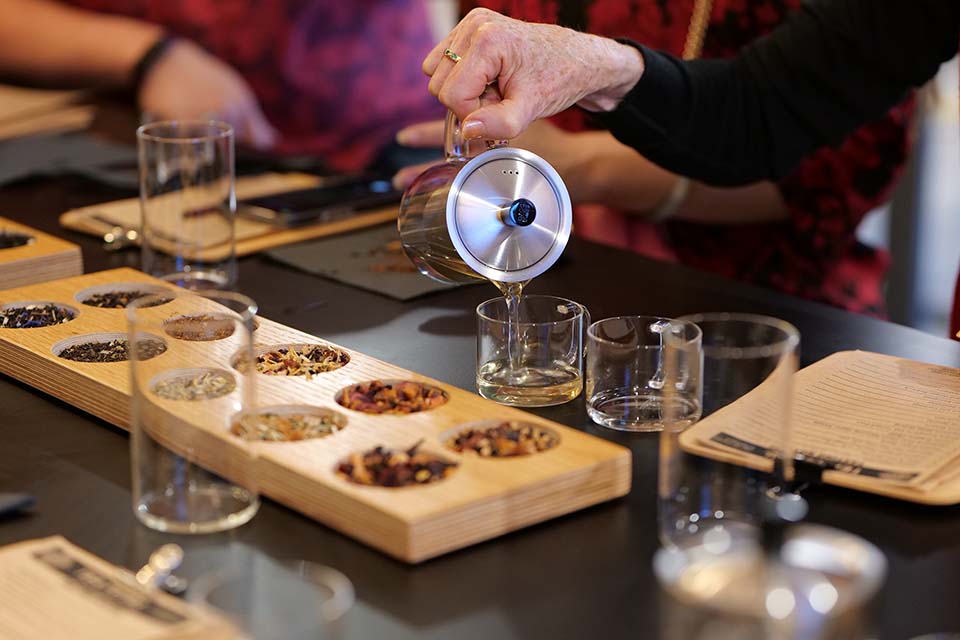 Group Bookings
There's a set charge of $350 for group bookings, we can accommodate up to 12 people maximum.
We offer tastings for corporate groups, bridal showers, hens parties, fundraisers, family outings or just groups of friends.
You are welcome to bring your own food (we have a kitchen area) and even decorate the Tasting Room beforehand.
Make a Booking
We do appreciate payment upfront to secure the booking as there is catering involved.
We accept credit card payments.
For the Tea Tasting to go ahead we require a minimum of 6 people.